For most business owners connecting the dots when it comes to technology can be confusing, time consuming, frustrating, and COSTLY! Despite most businesses now relying on technology to operate, many owners continue to ignore their IT until a major issue occurs, resulting in expensive downtime, lost production, idle staff, possible loss of business reputation, and big repair bills.
From the business owner's perspective there are three basic truths regarding technology:
1) It's confusing, demoralizing, and stressful.
2) It's one of their least favorite aspects of running their business.
3) They just want it to work without breaking the bank.
That's why we develop and provide services to help clients: minimize risks to their business, improve operating efficiencies and productivity to increase profitability
… no significant downtime means higher productivity…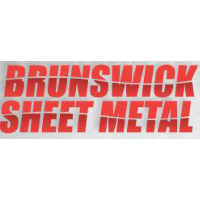 "BeckTek has made my life easier; removing technology frustrations and headaches other providers left us with. Finding BeckTek and implementing their proactive services is one of the best things we have done. No significant downtime means higher productivity. Seeing the results they helped us achieve and having experienced costly technology problems in the past, the best advice I can give - avoid my mistake of waiting for something major to go wrong. Contact BeckTek and get proactive with your technology, you'll be glad you did."
Leon Bourque, President, Brunswick Sheet Metal
…it all just works…
"Technology is a part of today's business world. BeckTek understands this and makes having an "IT Department" within reach for any size company. They are very easy to deal with, deliver on their promises and have taking the thinking out of IT for us. Now it all just works and if there is a problem we have the peace of mind knowing they will get it taken care of quickly and efficiently.
They have made IT a tool for us, not a drain of resources and time."
Marc Gallant, CEO, Arbitrium Group
Services we provide:
Cloud Solutions
Computer troubleshooting, problem solving and support
Server troubleshooting, problem solving and support
Network troubleshooting, problem solving and support
Business Continuity Planning
Computer and Server installations and upgrades
Network Hardware installation and support
Virus and malware removal and protection
Help Desk support
Vendor Management
VPN (Virtual Private Networks)
Remote access solutions and support
Spam filtering and e-mail solutions
Internet connectivity support
Web content filtering