At BeckTek we believe that referrals are the greatest form of flattery. If you know a business owner or executive whose computers are causing them frustrations, are experiencing constant computer "glitches" or suffering from expensive system downtime; do them a favour and put them in touch with us.
So You're Wondering, What Makes A Good Referral for BeckTek?
A Business Owner or CEO who has 10 to 50 computers and needs help with their network, data backup, security and is looking for "peace of mind" knowing their systems are well looked after.
Or maybe they are looking for a good, no obligation, second opinion on their existing setup and future technology game plan.
BeckTek serves businesses in the Greater Moncton, NB, Saint John, Fredericton and Miramichi areas.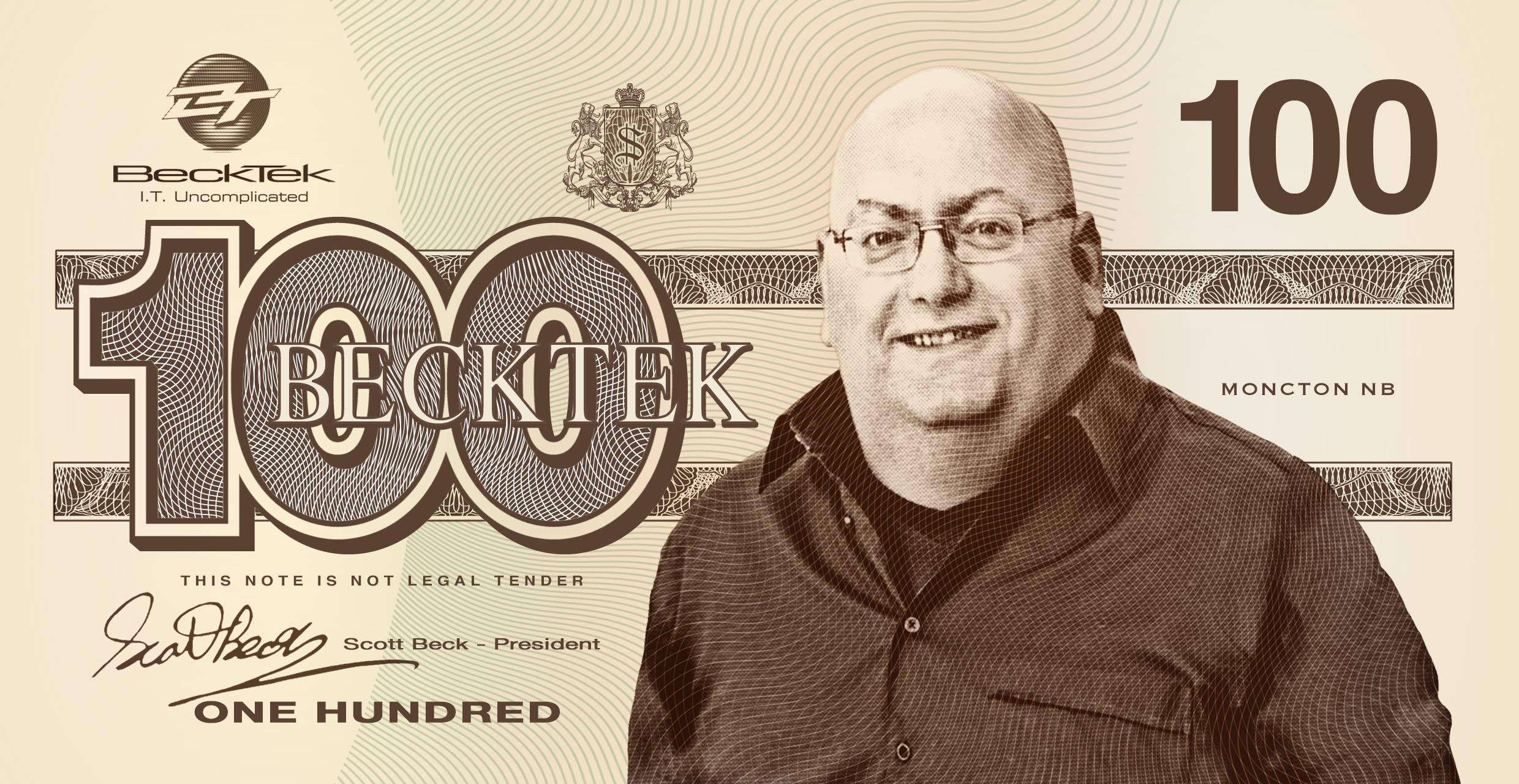 By recommending friends, business partners, associates or professional contacts, you can help them enjoy worry-free IT and reap some rewards for yourself.
How It Works:
We will contact them to schedule an appointment and will also provide them 2 Free Hours of support to get to know us better ($190 Value)
We will send you a cheque for $25*
If your referral becomes a client we will send you an additional $75*
(*Or donate the funds to your favorite charity in your name)
Our reputation is very important to us so we promise to treat your referrals with kid gloves and guarantee NO high-pressure sales tactics.