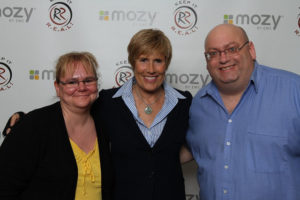 Reread the headline question again. Most would say that failure is the natural opposite of success. WRONG!! Let me explain.
At one of my TMT Peer Group meetings in Nashville I had the pleasure of hearing Diana Nyad speak. Like me, you might be asking who? Diana is famous for long distance swimming, having swam around the Island of Manhattan in 1976 when she was 26. In 1978, she attempted to become the first person to swim from Havana, Cuba to Key West, Florida, the attempt was unsuccessful.
On her last "competitive" swim when she was 30 she set a new world record for distance swimming over open water (man or women) by swimming 102 miles from the Bahamas to Florida.
In 2010, at the age of 60, Diana decided to climb back into the water and complete her elusive goal of swimming from Havana to Key West. Between 2011 and 2012 she made 3 more attempts, each falling short of her goal.
Diana's 5th attempt was on the morning of August 31, 2013 at the age of 64. Diana entered the water in Havana and 53 hours later climbed onto Key West , the first person to successfully make such a swim without the aid of a shark cage.
During her talk, she touched on the importance of hard work, training and laser focus on obtaining your goals. Things many motivational speakers talk about.
However my BIG take away was this concept: The opposite of Success is NOT failure, it's QUITTING. Diana pointed out that in life and in business there will be challenges to be faced and overcome. It is what we do when faced with failure that will shape your success. Do you give up and say it can't be done or do you learn from the failure and push on and use the failure as a stepping stone to success.
This message that quitting is the opposite of success coming from a lady that after 35 years of first trying was finally able to reach her personal goal at 64 years of age WAS motivating.
While we all face challenges in our businesses and personal lives, I suspect it is not as difficult or life threatening as swimming 53 hours straight through shark and jellyfish infected waters. If she could stay focused on her goal and turn past failures into success, we owe it to ourselves NOT to quit when we fail at something. Use it as motivation to be successful in obtaining our objectives and goals.
.wp-post-image{display:none;}