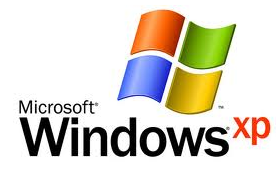 An end of an era in the computer world is a short six months away.  Based on conversations I've been having with business owners and executives, many aren't aware it's coming or what impact it will have on their business.
Originally launched in 2001, Microsoft will officially pull the plug on Windows XP and Office 2003 in April 2014. That means they will no longer provide support, release security updates, provide software patches to correct problems, or close security holes found in XP after that date.
Software Patches and Updates
While this may not sound like a big deal, it most definitely is.  XP and any other operating system including Apple OS X require regular patches and updating to fix discovered vulnerability exploits and security holes.  If the operating system is not patched whenever you surf the internet or open email you are exposing your system to massive risks.  Risks include lost productivity and system downtime caused by a virus or malware; an inability to send email due to spam blacklisting; a lost or stolen data.  A big concern  is compromised passwords  can lead to credit card fraud, lost money from your bank account or identity theft.
3rd Party Software
When Microsoft stops supporting XP many third party software vendors will also pull support for their software running on XP. This means newer versions of those applications will not be XP compatible. Sure the old versions of the software would still run on XP, however without official support from vendors, organizations will be on the hook to resolve issues and problems themselves resulting in increased system downtime, lost productivity and increased support costs.
New Hardware Compatibility
Looking to purchase new hardware to connect to your XP computer?  With no official Microsoft support hardware manufacturers will have no reason to design drivers to run their hardware on XP (Drivers are the software that tells Windows how to use the attached equipment).
Increased Support Costs
If you encounter a major problem and had to reinstall XP it's unlikely you will be able to activate your license.  It's unlikely Microsoft will continue to run the activation servers or phone lines required to get XP activated.  Which means you won't be able to log into your fresh install after 30 days.
What To Do
What should a small business owner do?   If you have already upgraded past XP to either Windows 7 or 8 then you are fine. If you are tied to XP due to business software, you should contact your software vendor and ask them if they have an upgrade path to get you off XP, and the costs involved.  A vendor that does not have an upgrade path beyond XP is a vendor that will not be around long.  If business requirements force you to continue to use XP, starting in April of next year, unless you take it off the internet (remove its ability to talk to other computers) you are virtually guaranteed to be hacked.
In any case, I recommend having an IT professional audit your small business network to find security threats and vulnerabilities and help you build a plan to deal with the end of the XP era.